Ghost Social Card Automation
Automatically generate custom Facebook- & Twitter card images for your Ghost publication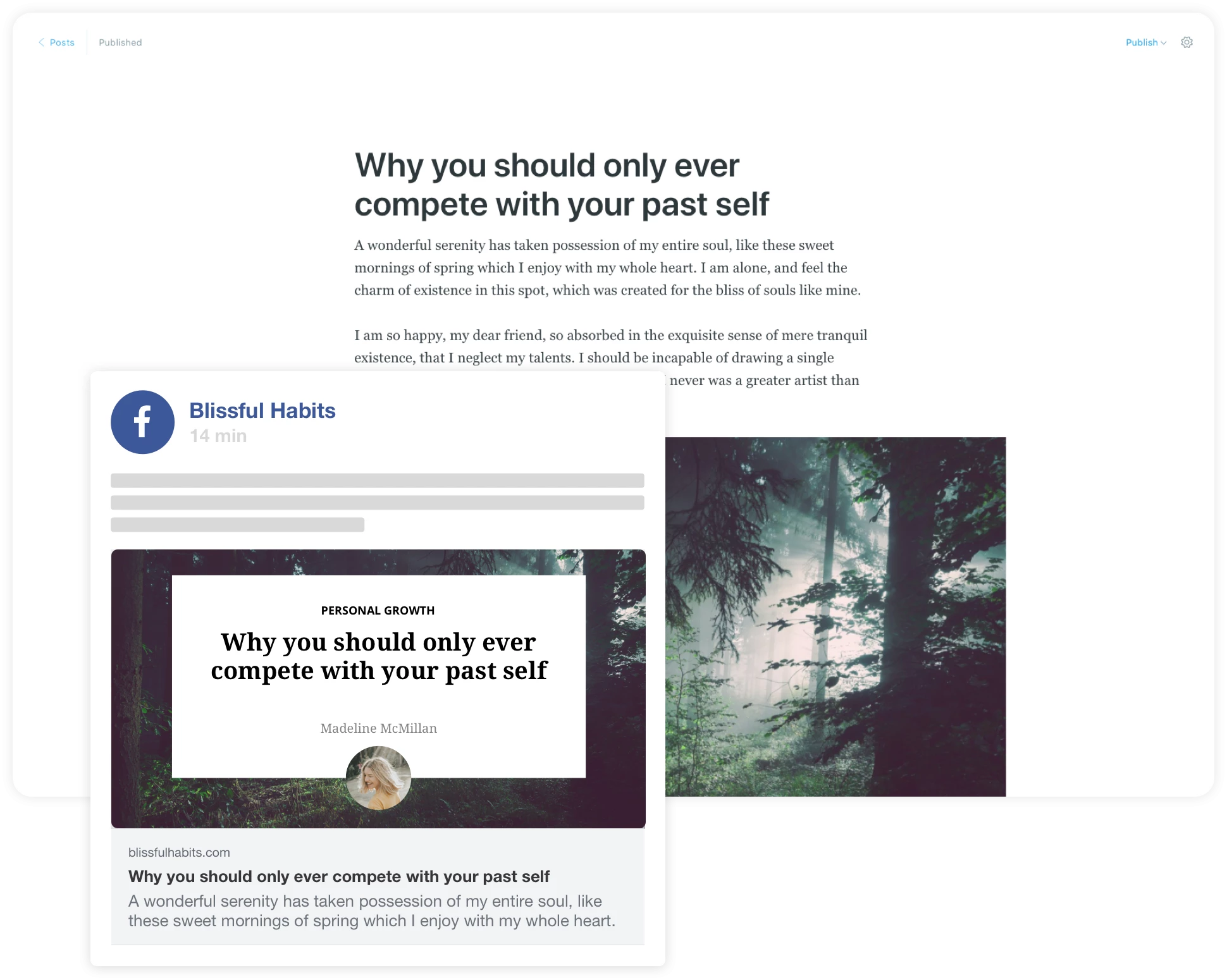 Share Image Automation
Generate social card images from custom templates
Design templates for your share images and let us create them automatically for all your content.
Create Facebook and Twitter card images automatically
Use content from your blog to generate images
Nocode setup using native Ghost settings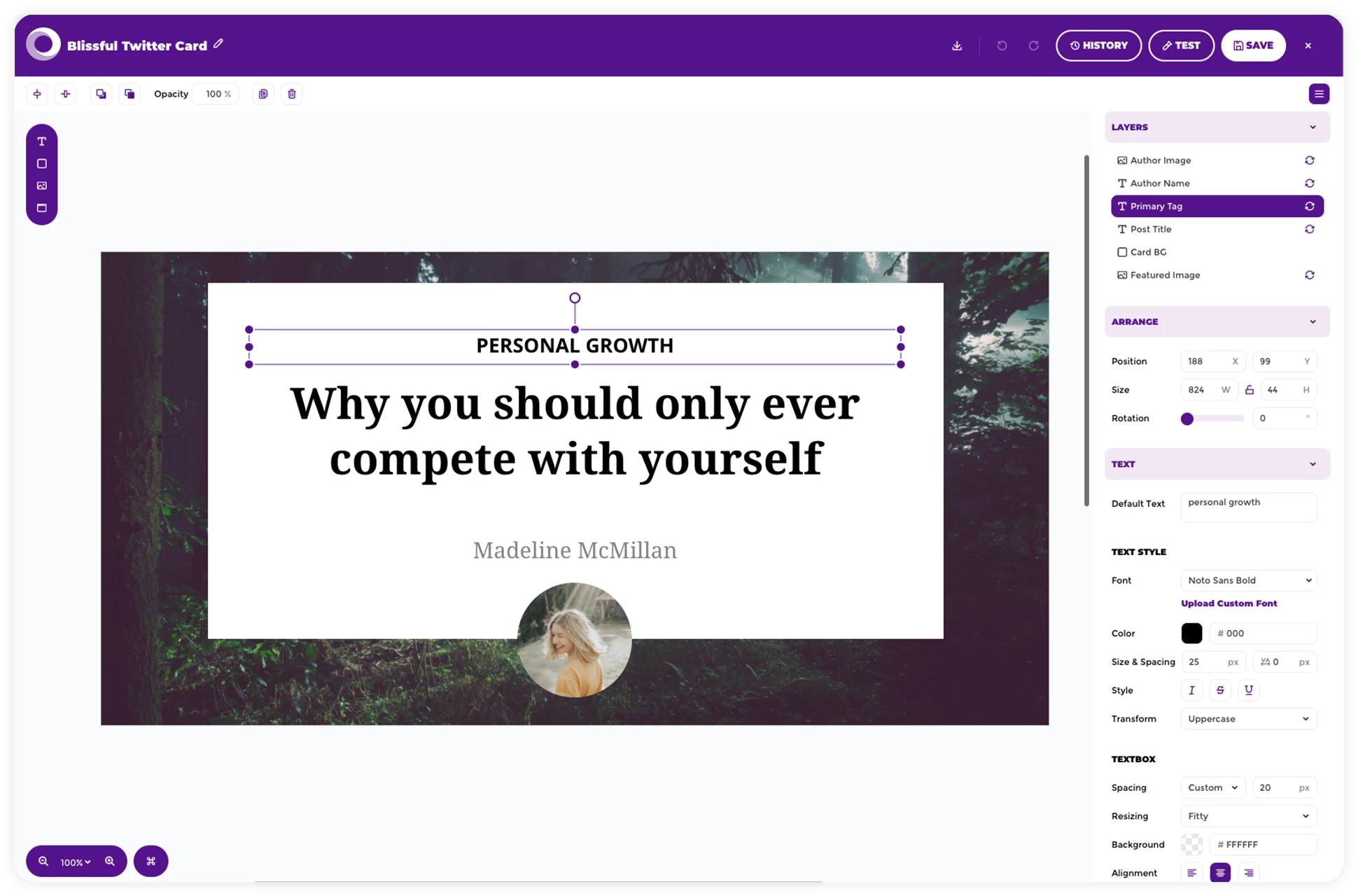 Drag & Drop Template Editor
Brand your social card images
Help people recognize your content instantly when they see it in their timelines. Use our drag & drop editor to design card templates that fit your brand.
Easy-to-use drag & drop template editor
Use your logo, colours, layout & design elements
Create different templates for posts & pages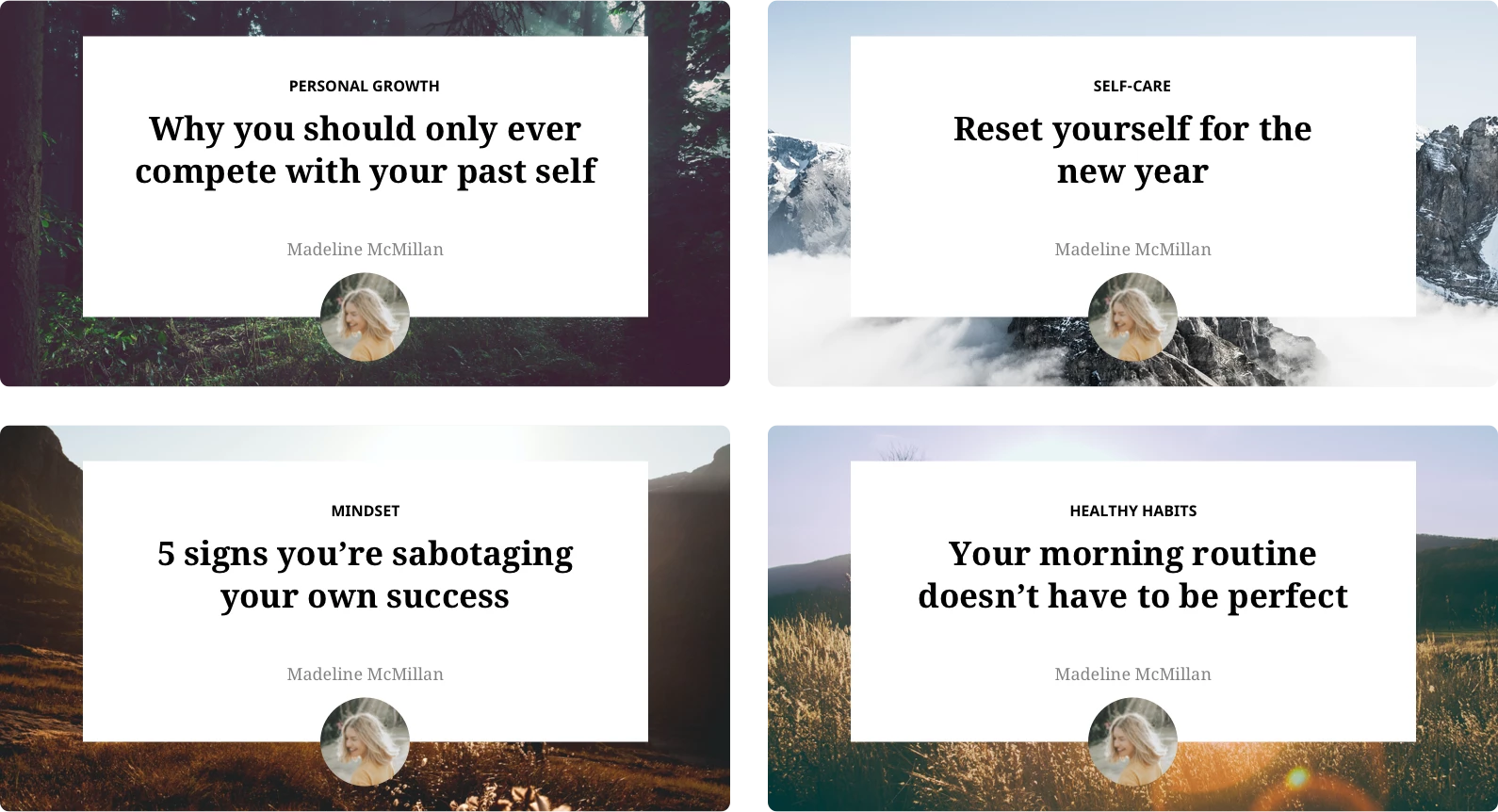 Flexible Automation Settings
Images for every new post & page
Continuously generate card images for new content. Placid automatically creates them when you add or edit content.
Create different templates for posts & pages
Create images whenever you publish
Preview your images in Ghost