CREATIVE AUTOMATIONs FOR Blogs
Auto-generate marketing visuals to promote your blog
Automate the production of images, PDFs and videos like social media visuals, lead magnet documents & more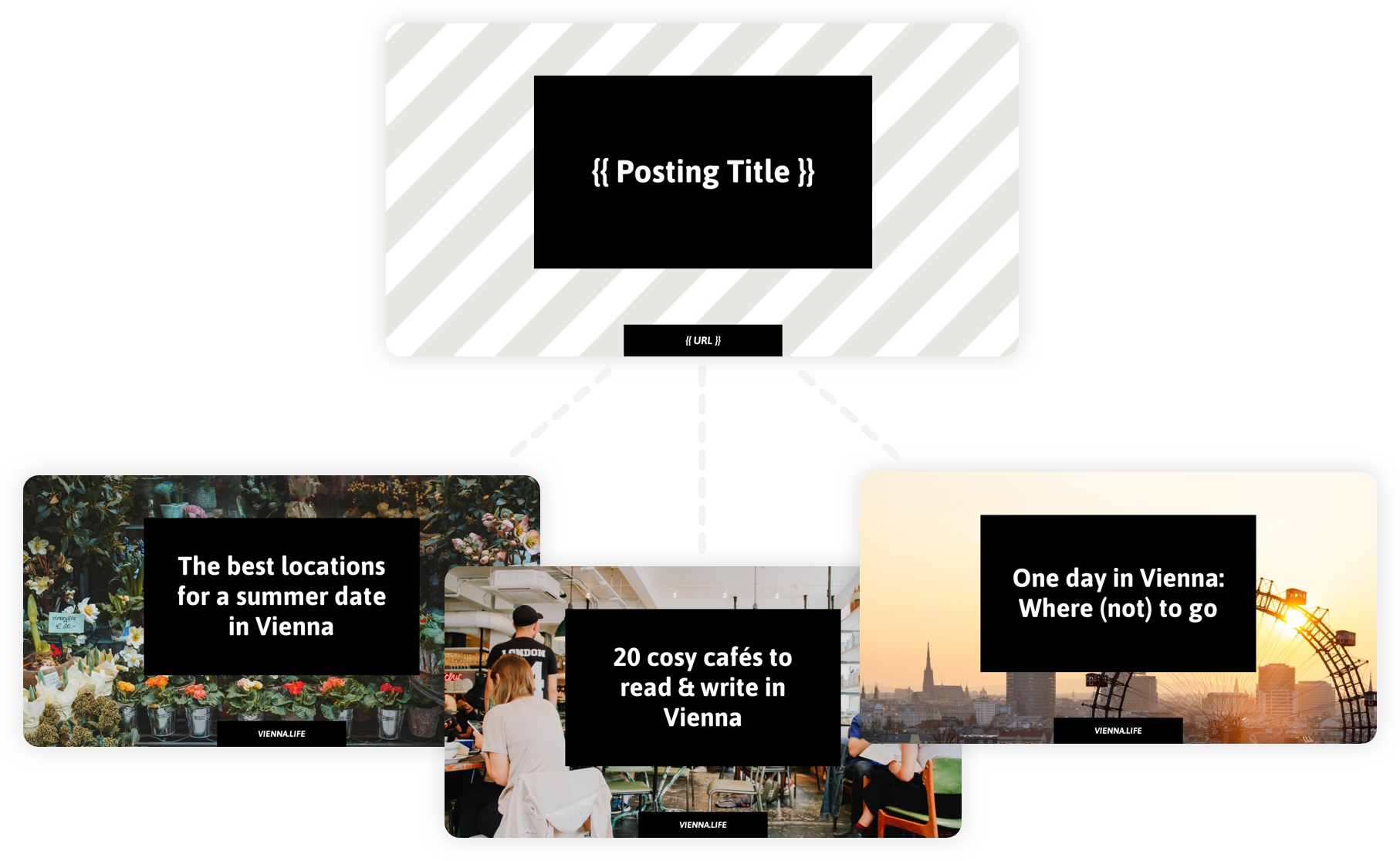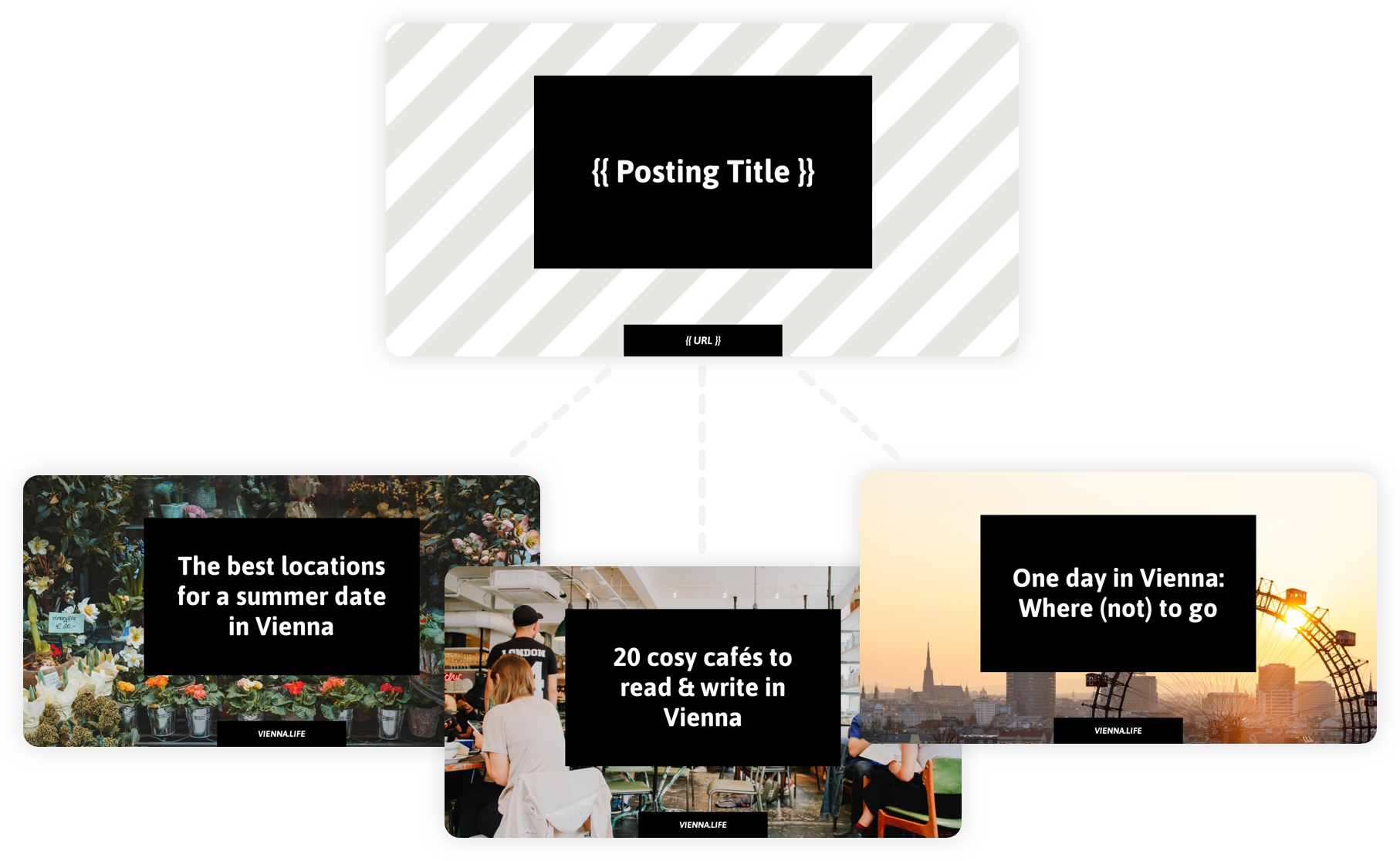 Auto-generated visuals
Create a variety of dynamic images and videos from templates to share your articles
Unlimited custom templates
Design templates that fit your blog's brand with a drag and drop editor
API & nocode integrations
Use our API or plugins for WordPress, Ghost, Webflow & more to generate visuals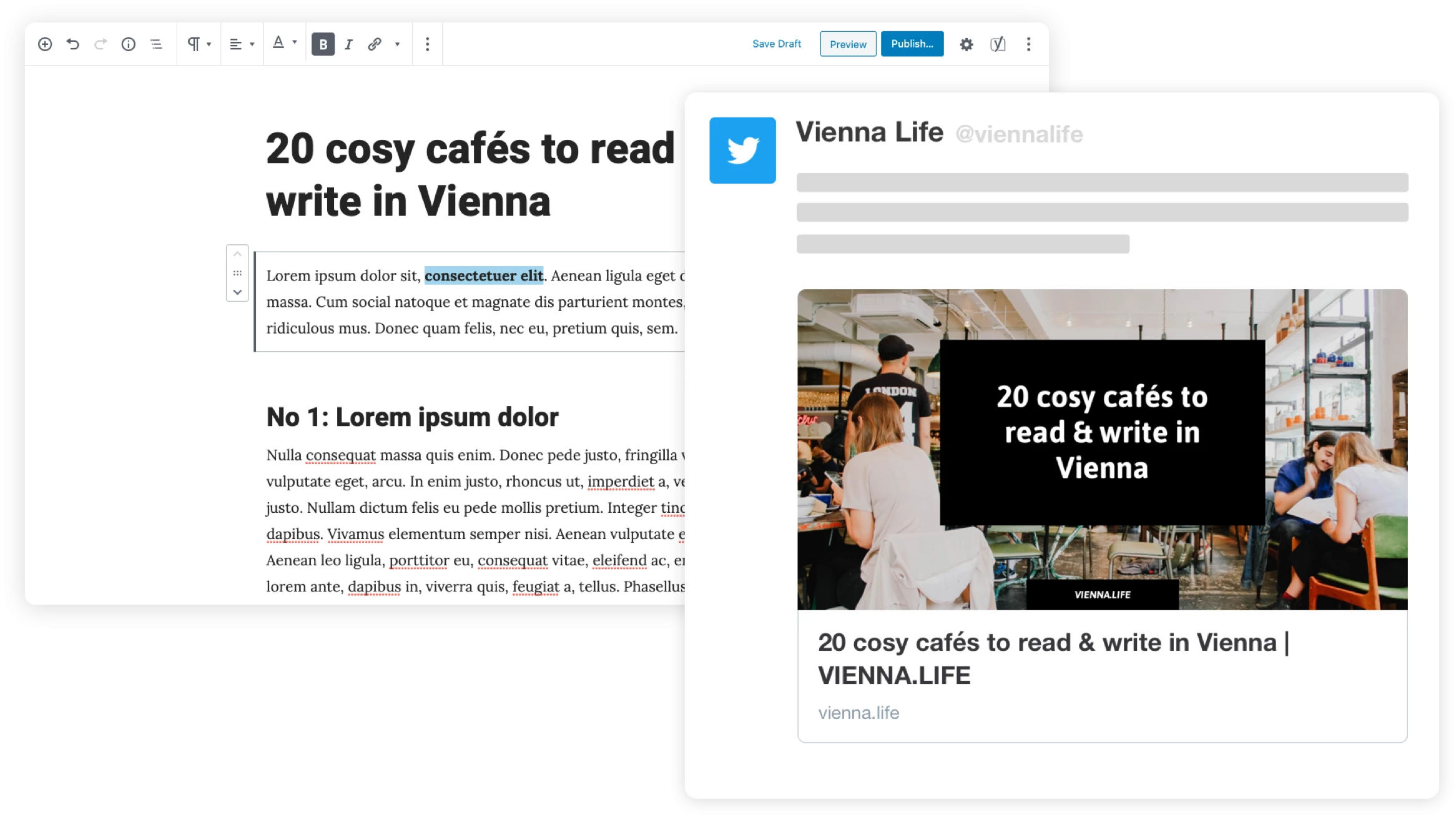 Image, PDF & video automation
Generate visuals from your content
Automatically create marketing visuals for every blog article. Dynamically use headlines, featured images or author infos from your CMS or blogging platform.
Custom template designs
Design on-brand templates
Design templates to fit your blog's brand with our drag and drop editor, or use our preset designs. Create unlimited templates in any size you need!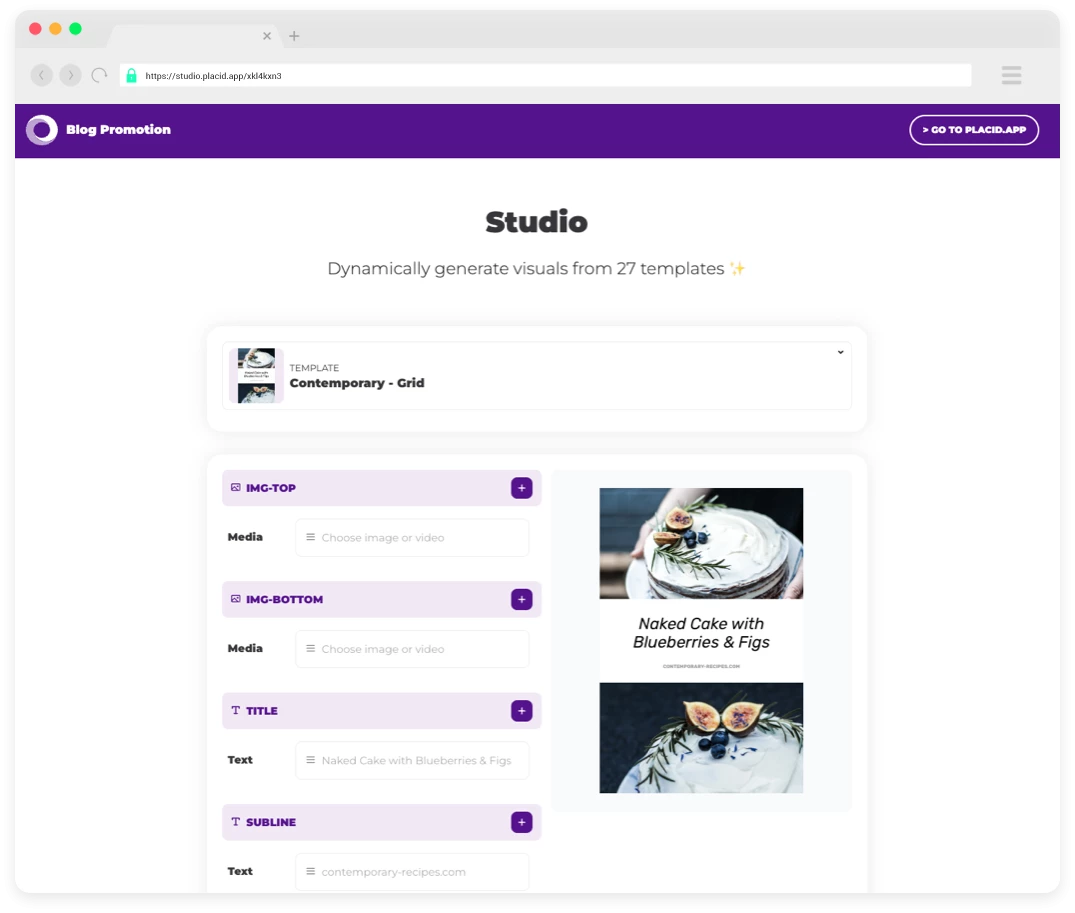 Placid Studio
Create assets on-demand
With our easy-to-use Studio form, you and your team can create on-brand visuals whenever you need them. Upload photos, change texts and generate promo assets instantly.