Flexible plans,
unlimited previews
Scale your creatives with plans based on your needs
The integration of Placid was quick and uncomplicated. The possibilities of applications are huge and the system runs smoothly. Armin and his team are open-hearted and responded perfectly to our requirements. Thanks for your work!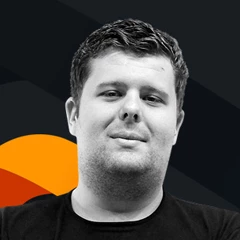 Lukas Hoffmann
Co-Founder & CTO of Streamheroes
Compare plans
Basic
Pro
Business
VIP

Monthly Credits

500

2,500

25,000

100,000

Previews

Unlimited

Unlimited

Unlimited

Unlimited

Creatives

Designs

Projects

Unlimited

Unlimited

Unlimited

Unlimited

Custom Templates

Unlimited

Unlimited

Unlimited

Unlimited

High-resolution designs

Free design library

Integrations
REST API

URL API

Airtable

ChatGPT

Ghost

Make

Webflow

WordPress

Zapier

Mobile SDK

1 license

2 licenses

5 licenses

10 licenses

Placid Studio

Custom Studios

Unlimited

Unlimited

Unlimited

Unlimited

Public Studio Pages

1

5

20

50

Password protection

Custom credit limit

Editor SDK

Canvas

Editor

White-Label

Contact Us
Team

Members

Roles

Compliance

GDPR Compliance

DPA

Support

Livechat support

Zoom Calls
FAQ
What are credits and how many do I need?
You can use credits to generate images, videos and PDFs from Placid templates with our app, APIs or any of our nocode integrations.

Generating 1 image requires 1 credit, every 10 seconds of video require 10 credits, 1 PDF page requires 2 credits. Previews of your creatives are free.
Which types & sizes of creatives can Placid generate?
You can automate the creation of any image, PDF or video with Placid. This includes graphics for social media, ads, printed marketing materials, personalised campaign visuals and more.


For your automations, you can create custom templates with dynamic layers. We support canvas sizes up to 16k pixels for high-resolution images and PDFs. Videos can be created up to full HD (1920 x 1080) resolutions.
Previews are used to test your integrations. While in test mode, you'll get watermarked previews of your generated creatives. This helps you check your automation settings without using any credits.

You get unlimited previews for free.
Do I need to know how to code?
Nope! We offer many different ways to generate creatives. While some of them are developer-focused (like our APIs), we also provide a lot of nocode integrations as well as our Studio for quick on-demand generation within our app.

Sign up for a free trial to test it yourself 😊
Can I cancel or change my subscription?
Yes, you can cancel, downgrade or change your subscription at any time!


When you cancel your subscription, you will be able to use your remaining credits until the end of your billing period.

If you upgrade your plan, you will get your additional credits immediately: Just pay a pro-rated amount for the rest of the month.

Downgrading your plan will take effect for your next billing period so you can keep using the credits you have already paid for.
What if I run out of credits?
When you have used 80% of your monthly credits, we will notify you via email.

We do not charge overage fees. Instead, you won't be able to generate any more creatives (except previews) if you used up all of your credits. Should you need more credits, you can upgrade your plan any time.
What happens if I don't spend all my credits every month?
Your usage will probably vary a bit each month. If you have leftover credits at the end of the month, they will roll over to the next month so you can still use them.

You can double up your monthly budget that way: If you're on a plan with 500 monthly credits, you can keep unused credits up to an overall budget of 1,000 credits.
Do you have a free trial?
Why yes, glad that you asked 😉 You can sign up any time for a free trial, no credit card needed. You can test our app with a few complimentary credits and decide if you want to subscribe.

Do you offer any discounts?
Yes, we do. Besides our discounts for yearly subscriptions, we offer discounts for projects that have a social, educational or ecological impact.

In the past, we gave out discounts for customers working on climate change awareness projects, projects empowering black womxn in tech, university projects and other non-profits.

Please reach out to us if you think Placid could support you do something good. We're happy to talk about how we can help!