Editor SDK
Take our editor and run with it! Use our SDK to easily integrate it into your backend, or to build your own service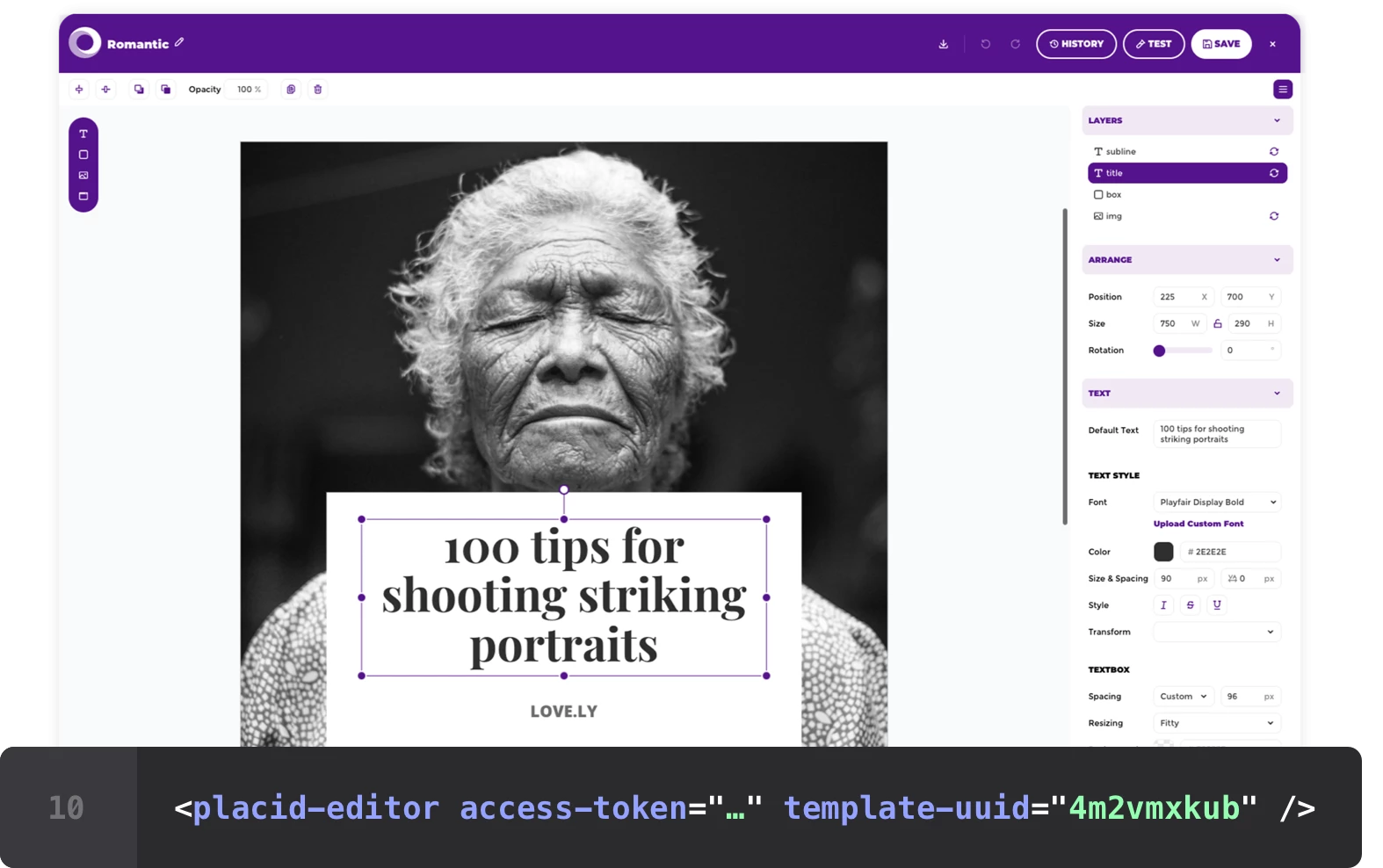 Backend Integration
Embed our template editor
Embed our template editor web component anywhere you want. Integrate it in your backend or CMS so you can edit templates within your own tools.
Integrate our editor in your backend & tools
Configurable web component
SDK included in all plans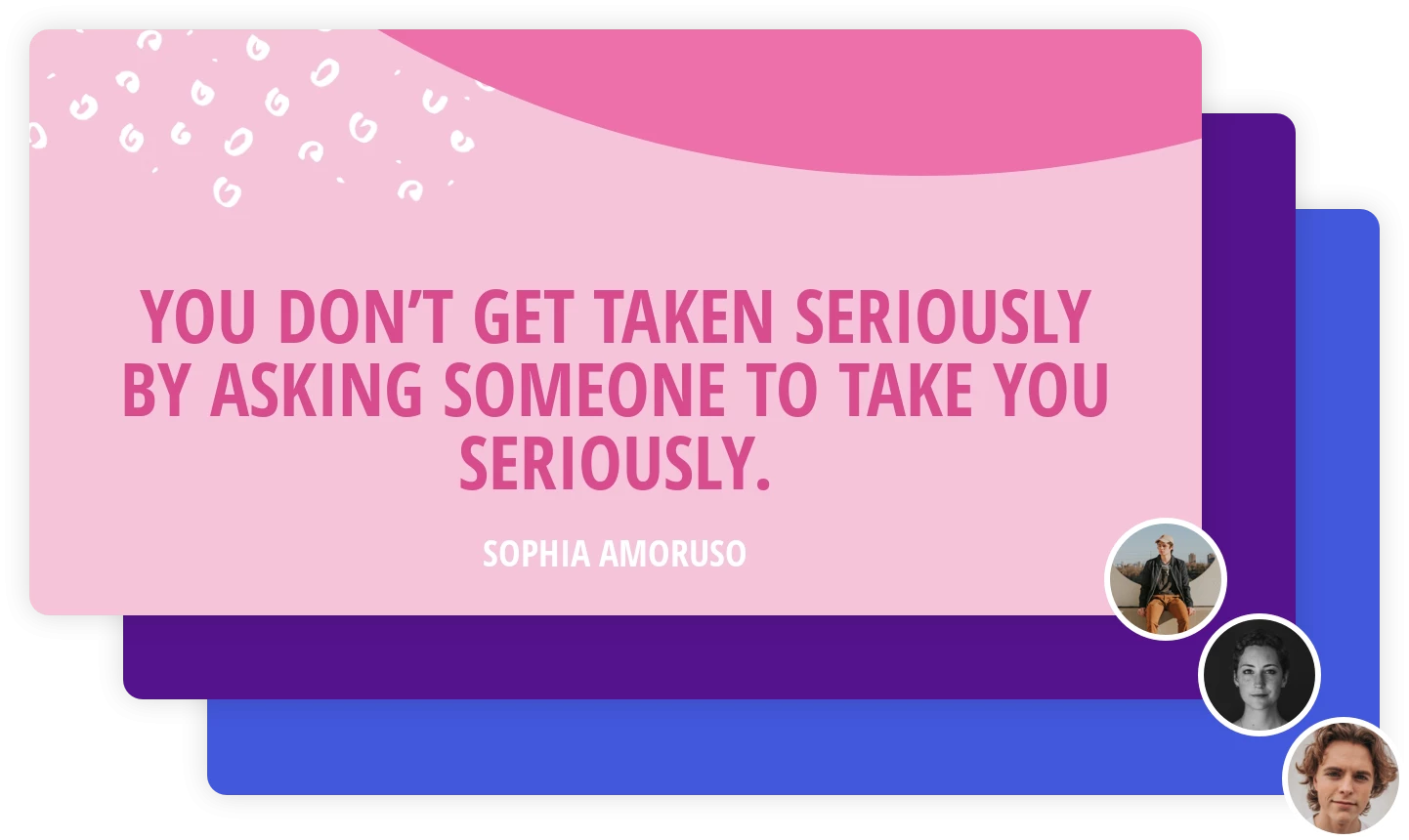 SaaS Support
Build your own image generation service
Want to offer image generation as part of your SaaS? Create forks of your templates so your users can personalize their own version.
Use our editor as part of your product or SaaS
Create template versions for your users
Configure permissions and lock layers