Creative Automation with ChatGPT
Use ChatGPT as your personal, AI-powered design assistant and let it create marketing visuals for you!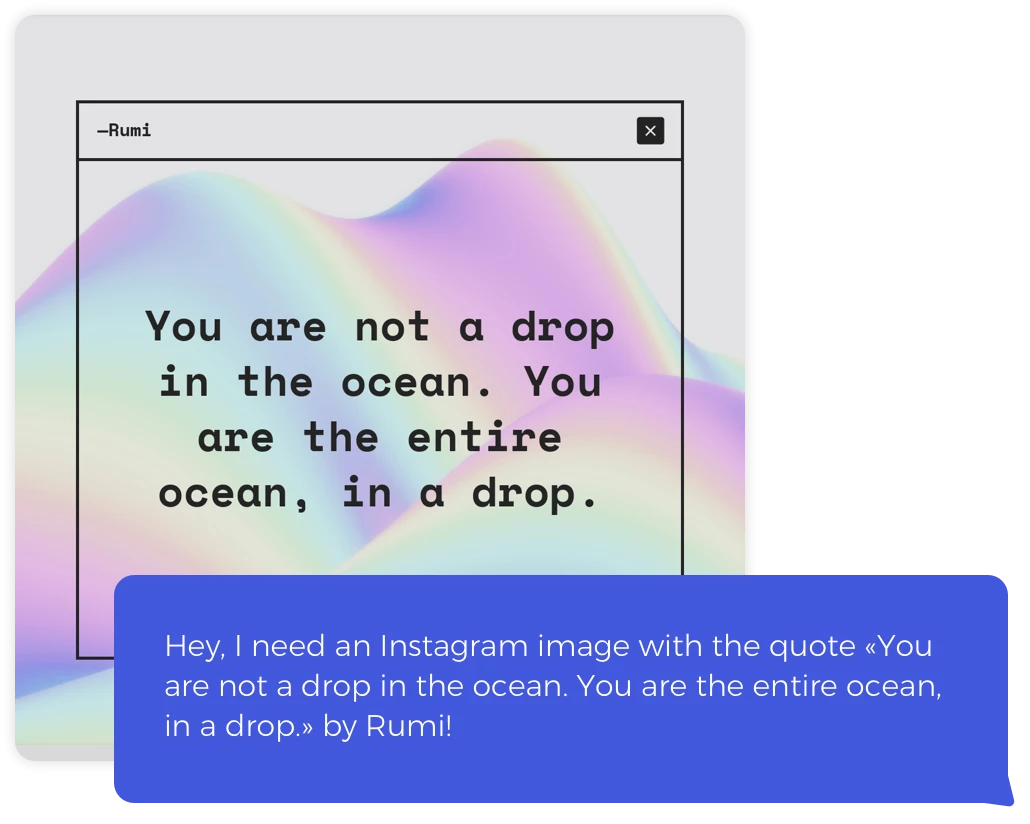 Generated Visuals
Design with Natural Language
Ask ChatGPT for variations of your marketing visuals, just as you would ask a designer on your team.
Generate marketing images, videos and PDFs via prompts
Just tell ChatGPT what assets you need
Train it to deliver perfect visuals for your use case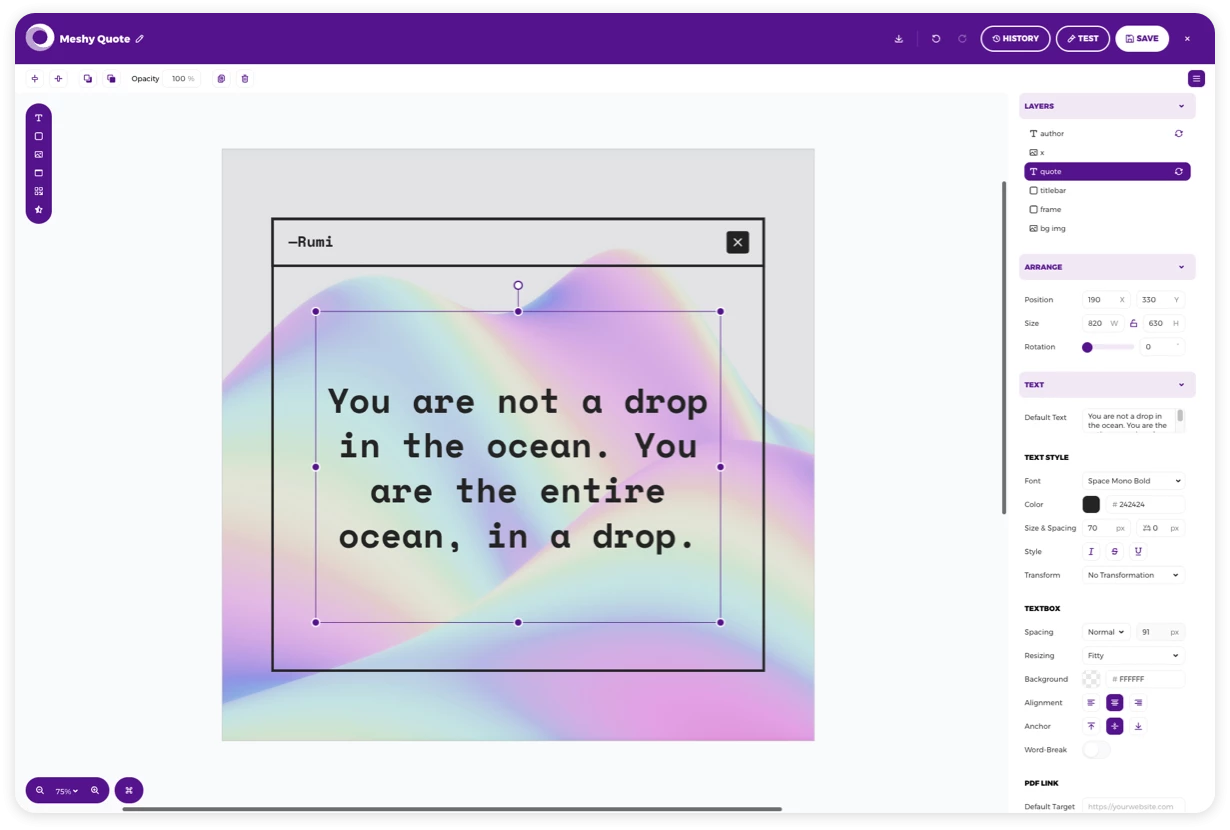 Dynamic Templates
Automated visuals, always on-brand
Create templates with dynamic layers, so ChatGPT can generate perfectly on-brand variations.
Create custom templates or use preset designs
Design templates with a drag & drop editor
Add dynamic layers for text, media, ratings & more
ChatGPT Plugin
Add our official ChatGPT plugin
Set up the Placid.app plugin for ChatGPT in minutes and start generating your creatives.
Use the most innovative GPT-4 model for your automation
Combine Placid.app with other plugins
Manage your projects & templates in one place