CREATIVE AUTOMATIONs FOR Marketing Agencies
Auto-generate variations of marketing visuals for your agency clients
Automate the production of images, PDFs or videos from custom dynamic templates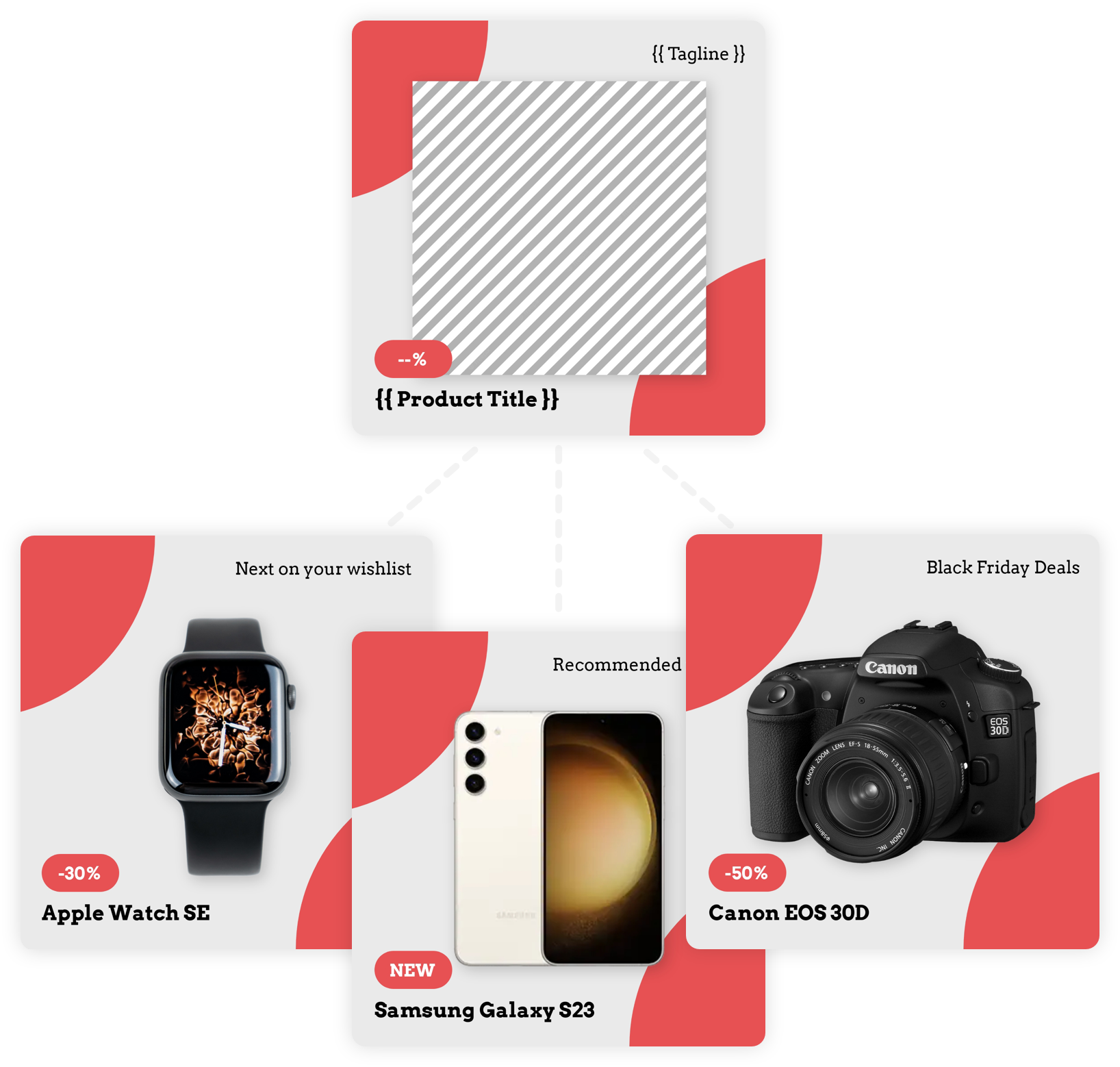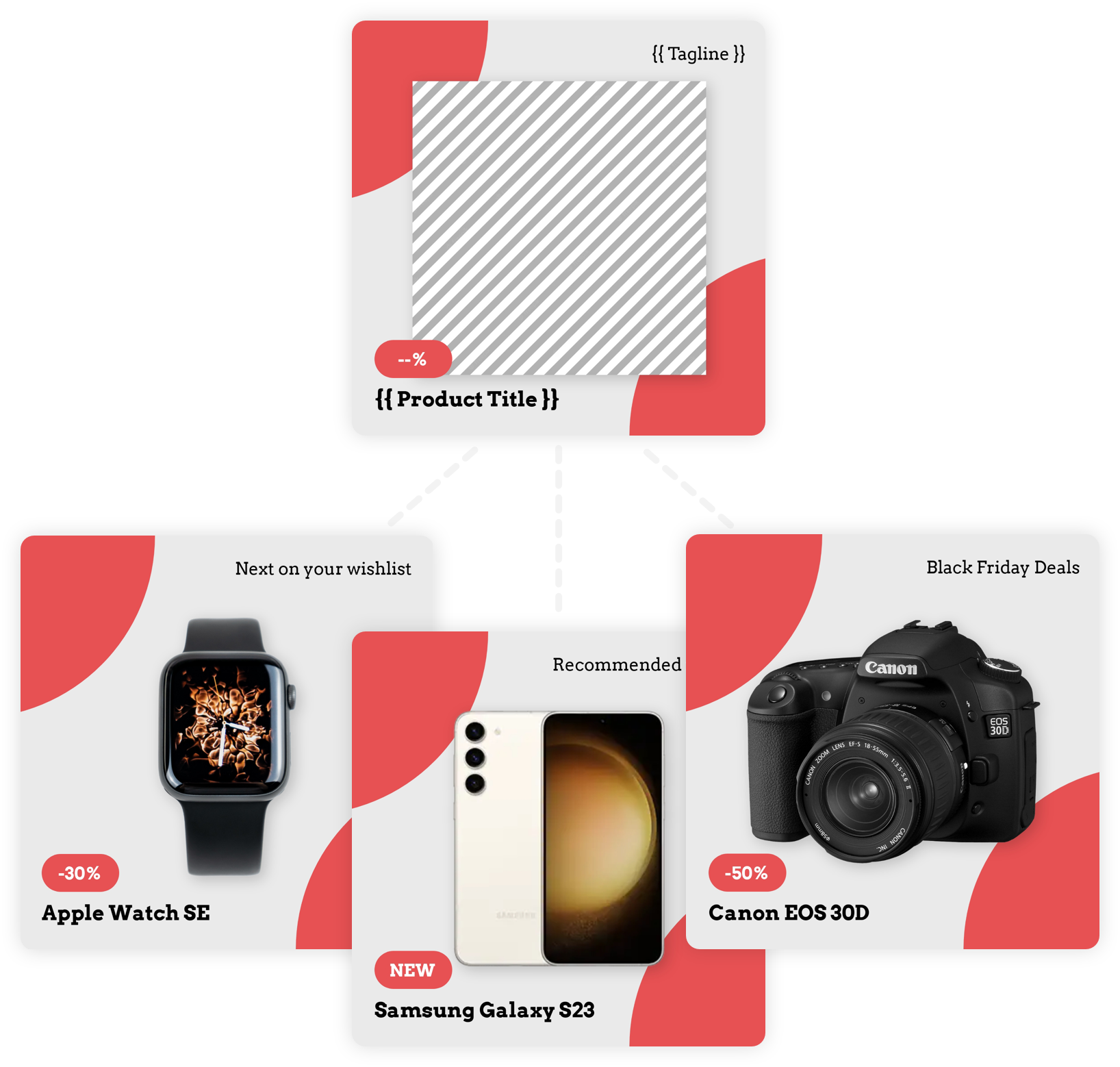 Auto-generated visuals
Quickly create hundreds of dynamic asset variations from templates
Unlimited custom templates
Design templates that fit your client's branding: Fonts, colors, style, sizes,..!
API & nocode integrations
Use our API or integrations with Make, Airtable & more to generate visuals
Image, PDF & video automation
Your content + dynamic templates = Automated visuals
Use your data to generate visuals from templates. Fill dynamic layers with photos, text, QR codes & more to create images, videos or PDFs!
Custom template designs
Make sure all visuals are on-brand
Design templates to fit your client's branding with our drag and drop editor, or use our preset designs. Create unlimited templates in any size you need.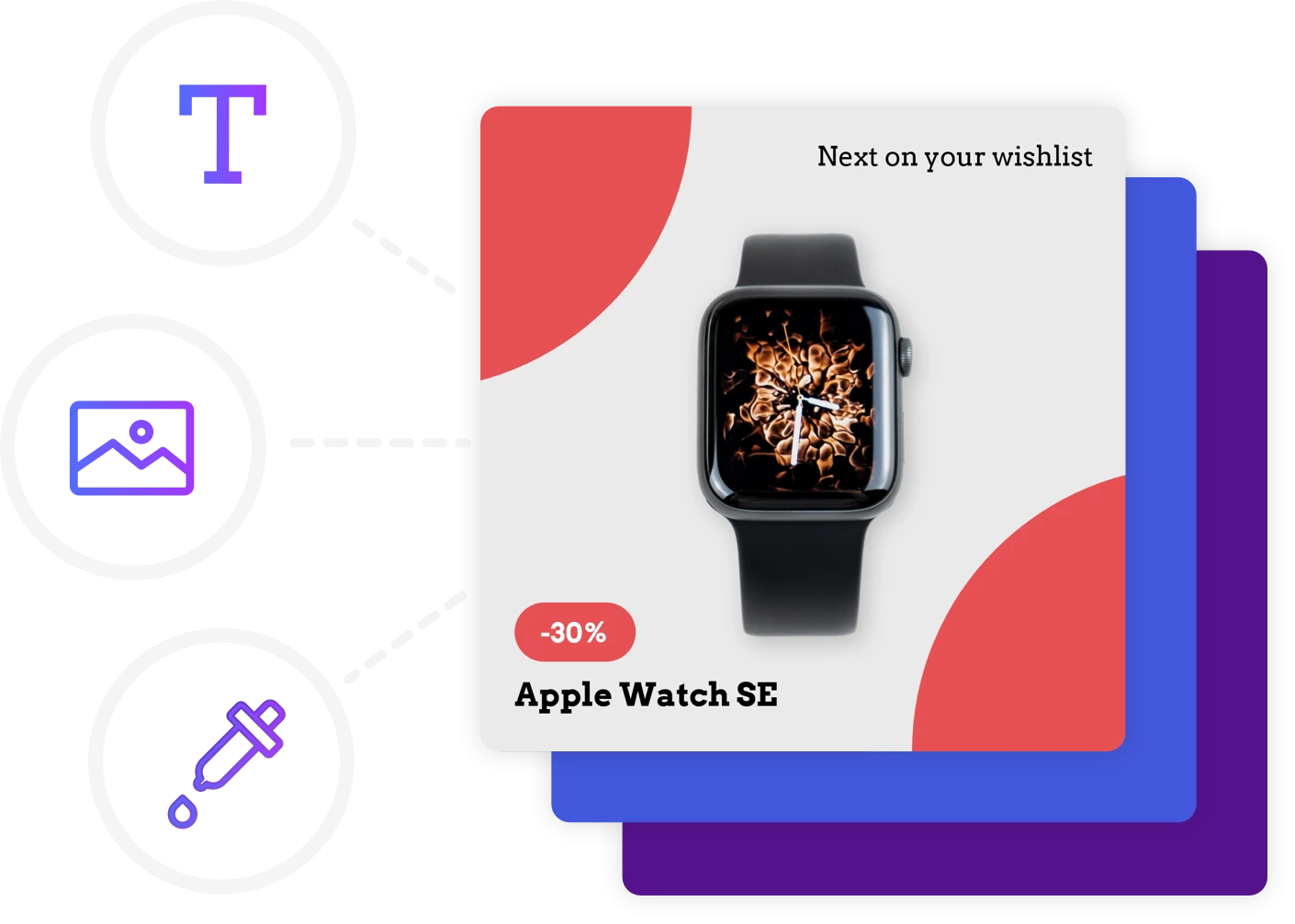 Increase efficiency
More output, less effort
Help your team work efficiently by saving time and money spent on creating asset variations. Eliminate busywork for your designers by automating routine tasks!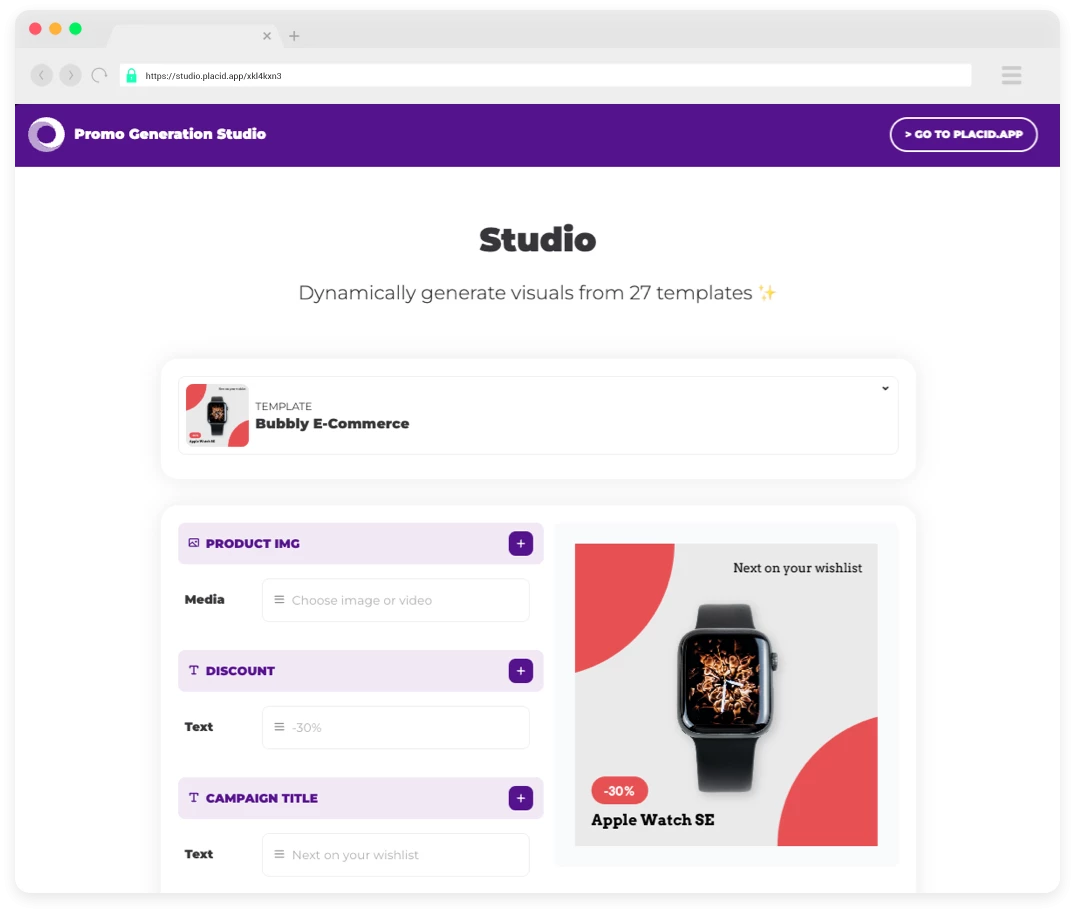 Placid Studio
Create assets on-demand
With our easy-to-use Studio form, your team or client can create on-brand visuals whenever they need them. They can upload photos, change texts and generate assets instantly.